More inspiration from my files, this time of gifts I would like to make, or pretty ways of wrapping them up!

Gift Ideas:




Frosty Candles Wouldn't these make such a simple, easy Christmas gift? You could keep an eye out for pretty platters to corral the candles.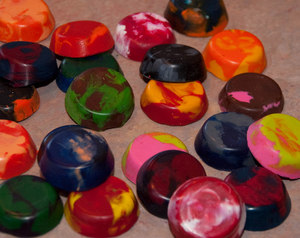 Recycle broken crayons. I've read that you can use candy molds to shape the crayon wax, and I think these would make super cute gifts for the little guys in the family!

Ideas for wrapping:




Ack! I had a bunch more, but Wordpress seems to have eaten the rest. Sigh. Oh well, if I find them again I will add them to this post. Have a wonderful day everyone!