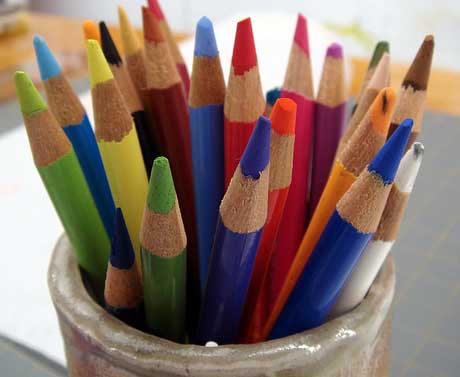 I'm really excited about August. Like, super excited. :-) I have voluntarily declared a moratorium on all things work related on the house, like demolition, painting, laying floors, taking out planters, etc. Instead, I am going to CREATE for a solid month. I have a million and one creative projects that have been sitting on the back burner for forever, and I am going to use the month of August to get some of them done. Oh, and some reading. And some sitting in the sun. :-) Lover thinks I am crazy, because he tells me all the time that if I want to spend the afternoon just reading a book, I should just do it. I shouldn't need to schedule it into my time. :-) But that's me. I blame it on overachiever-first child syndrome, and all that other baloney. :-)

I want to make some jewelry, maybe even some of the inspirational stuff I posted about a million years ago.  I also want to maybe, maybe do some more watercolors. Oh, and I want to print out some new pictures for our dining room. And alter a few shirts and dresses. And catch up on some scrapbooking. And.... hee hee. I am going to have a blast. I may blog about it, but then again, let's be real, the blog has suffered over the last few months. I'll try to at least post a few times a week. We'll see. :-)

Hope you're having a fun summer too!