Oh the stories this old house would tell, if it could talk! I am sure it has lots of tales of Christmases past, both good and bad. I am also sure that it has horrible ghost stories of the "remodeling" that was done to it throughout the years.
That said, I've put together a list of the items this house would like. Because we all know that all houses have personalities and of course care about the things in them. :-)
First up, for the living room, would be a new love seat to replace the current one whose exact twin lives in the waiting room at the local oil change shop. Ew. Ugly oil change couch would be replaced by cozy and stylish loveseat.
Also, for the living room, new end tables. While the current ones match, they are a little rickety. They're also very small, and contain only open storage. We're looking for ones with drawers and shelves, to soothe my organizing heart. I mean, to make this house happy.
For the dining room, a new set of chairs. The castle would like chairs worthy of its elegance, not dated, falling apart, mismatched chairs like the current ones. Something like these would be nice.
For the kitchen, the castle requests a new fridge with a working freezer, so that the occupants of the castle may freeze things upstairs or down, thereby making their life easier. Who's ever heard of roughing it in a castle?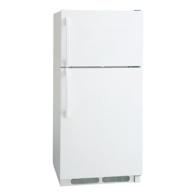 For the bedroom, and because castles have no concept of money, two nightstands like this beautiful carved Moroccan side table. They'll add just the right amount of ambiance and romance to the room.
Also for the bedroom, a large, pretty rug to warm up the toes of the couple that takes residence in the master "suite." This rug is really pretty and isn't too terribly expensive.
For the office, the castle requests a small antique loveseat that has been reupholstered in a fresh white. This will encourage plenty of lounging and relaxing in one of the sunniest rooms in the house.
For the bathroom, a set of fluffy white towels to replace the old ones. Fluffy white towels are always superior to any other color of towel, and fluffy is always better than... non-fluffy.
For the hallway, at the top of the stairs, some sort of cool light fixture. Perhaps something like this one?
And finally, for the front porch, a gliding loveseat that will allow the occupants to do lots of snuggling while people watching during long summer evenings.
So there you have it. This castle's Christmas top ten wish list, something for every room in the house. (Almost) Oh, and if you would like to purchase any of these items for your own castle, just click on each image and it will take you to the site. Merry Christmas!